2019.11.11是什么节日
What Day Is 2019.11.11
今天是2019.11.10,明天就是2019.11.11啦!
你知道2019.11.11是什么日子吗?为什么这一天如此重要?
Today is 2019.11.10, and tomorrow is 2019.11.11! 
Do you know what day is 2019.11.11, and why it is so important?
2019.11.11, 农历是2019年10月15号,己亥年,乙亥月,壬子日;
11月11日的星座是:天蝎座
According to lunar calendar, 2019.11.11 is October 15th, 2019, Jihai Year, Yihai Month, Xunzi Day;

The constellation on November 11 is: Scorpio.
(注:十二星座和对应的日期)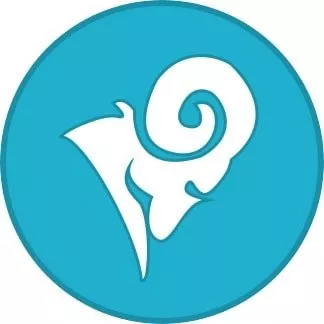 白bái羊yánɡ座zuò: 3月21日  - 4月20日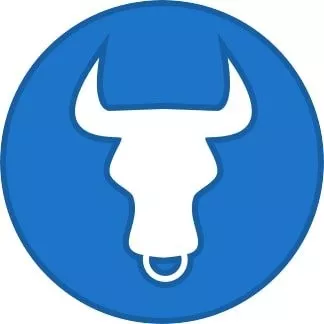 金jīn牛niú座zuò: 4月21日 - 5月21日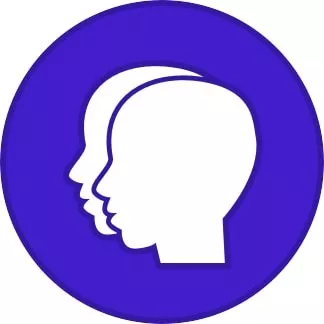 双shuānɡ子zǐ座zuò: 5月22日 - 6月21日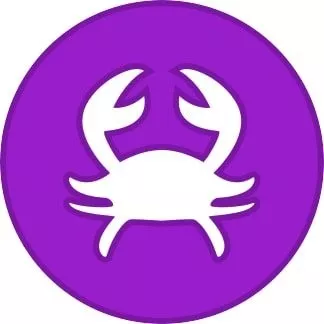 巨jù蟹xiè座zuò: 6月22日 - 7月22日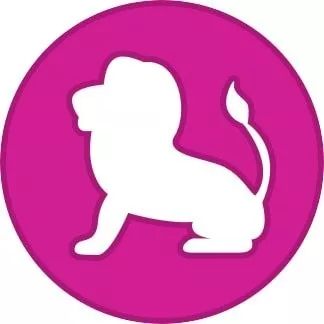 狮shī子zǐ座zuò: 7月23日 - 8月23日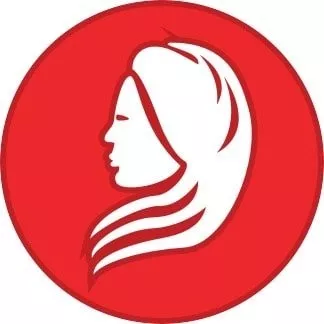 处chǔ女nǚ座zuò: 8月24日 - 9月23日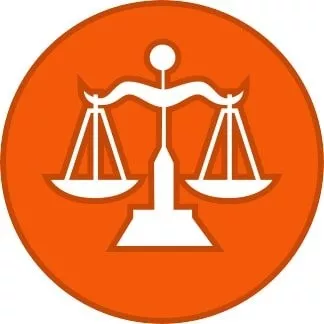 天tiān秤chènɡ座zuò: 9月24日 - 10月23日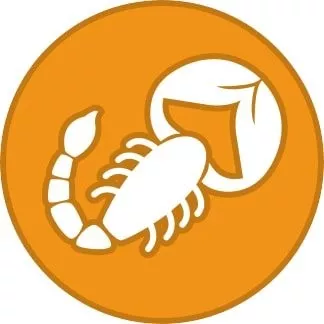 天tiān蝎xiē座zuò: 10月24日 - 11月22日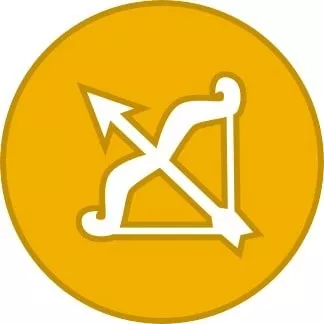 射shè手shǒu座zuò: 11月23日 - 12月21日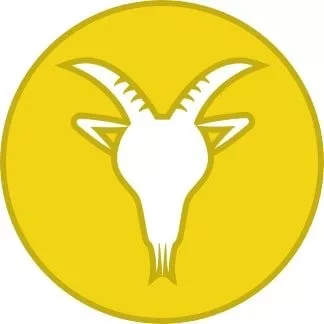 摩mó羯jié座zuò: 12月22日 - 1月20日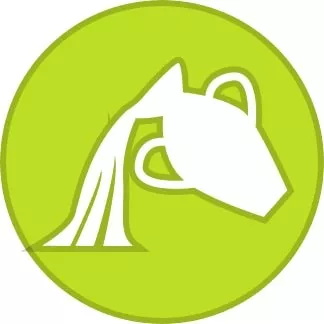 水shuǐ瓶pínɡ座zuò: 1月21日 - 2月19日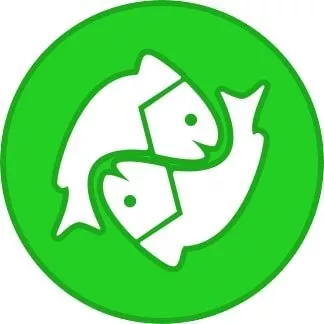 双shuānɡ鱼yú座zuò: 2月20日 - 3月20日)
(Note: twelve constellations and corresponding dates)
Aries: March 21st - April 20th
Taurus: April 21st - May 21st
Gemini: May 22nd - June 21st
Cancer: June 22nd - July 22nd
Leo: July 23rd - August 23rd
Virgo: August 24th - September 23rd
Libra: September 24th - October 23rd
Scorpio: October 24th - November 22nd
Sagittarius: November 23rd - December 21st
Capricorn: December 22nd - January 20th
Aquarius: January 21st - February 19th
Pisces: February 20th - March 20th
今年的11月11号是个非常不寻常的日子,因为在世界上不同的地方,今年的11月11号是非常不同的节日,所以它是非同寻常的一天。
November 11th this year is quite an unusual day, because November 11th this year is quite a different festival in different parts of the world, so it must be an extraordinary day.
一.最浪漫的节日
2019.11.11正好是泰历的十二月十五日,是泰国的"水灯节"(Loy Kra Thong)。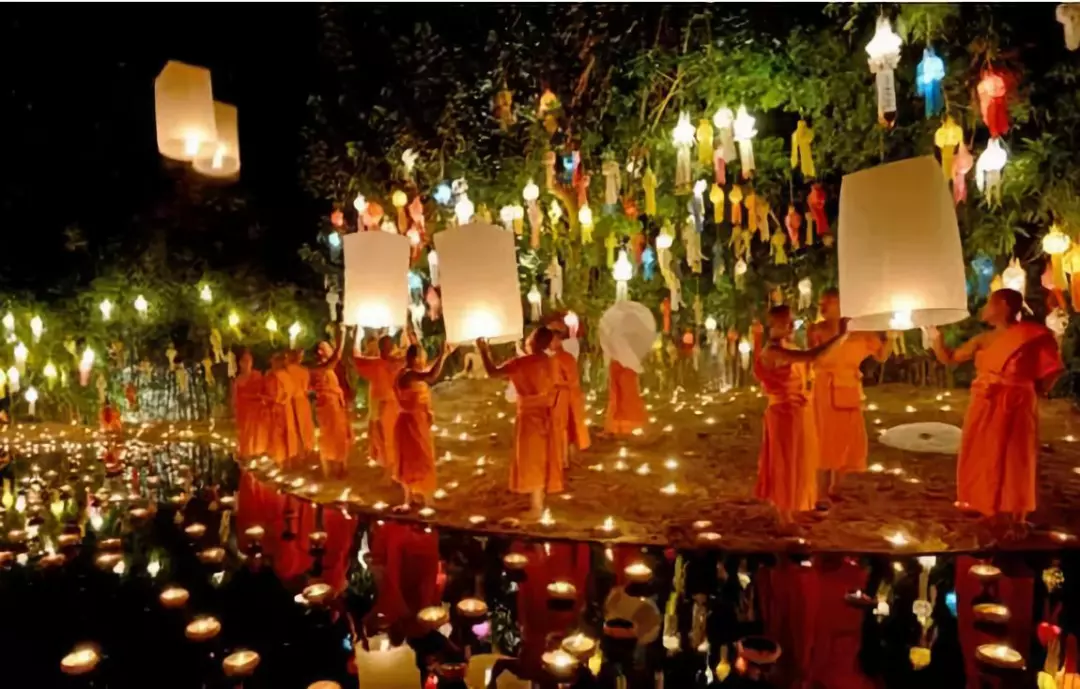 I. The Most Romantic Festival
2019.11.11 is exactly the December 15th of the Thai calendar, which is "Loy Kra Thong" in Thailand.
"水灯节"可以说是泰国最欢乐、最浪漫的传统节日了,在水灯节的夜晚,在水面上人们会点燃各种水灯,到处可以看到闪亮的烛光,到处可以听到美丽的"放水灯"的歌声。2019.11.11将是一个无比浪漫的水灯节之夜。
"Loy Kra Thong" can be said to be the most joyful and romantic traditional festival in Thailand. On the nights of "Loy Kra Thong", people will ignite various water lamps on the surface of the water. You can see shining candles everywhere, and you can hear beautiful songs of "Loy Kra Thong" everywhere. 2019.11.11 will be an exclusively romantic night of "Loy Kra Thong".
二.最有历史意义的节日
2019.11.11是第一次世界大战结束纪念日。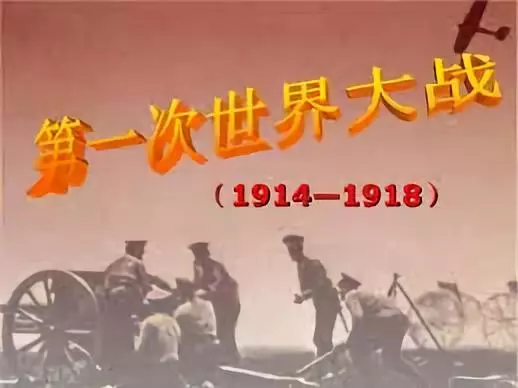 II. The Most Historic Day
2019.11.11 is the anniversary of the end of the First World War.
1918年11月11日在法国的雷东德火车站,德国与协约国联军签署《贡比涅森林停战协定》,宣布德国投降,从而宣告德、奥、土、保同盟国集团的彻底战败,第一次世界大战至此结束。
On November 11, 1918, at the Reddot train station in France, Germany and the Allied Coalition signed the "Gongbine Forest Armistice Agreement", announcing Germany's surrender, thus proclaiming the complete defeat of the allied groups of German Empire, Austro-Hungarian Empire, Ottoman Turkish Empire and Bulgaria. And the World War came to an end.
三.最重要的节日
2019.11.11是波兰的国家独立日(国庆节),波兰语为"Narodowe Święto Niepodległości"。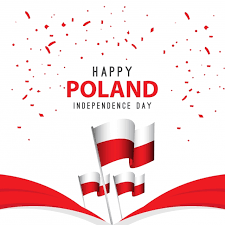 III. The Most Important Day
2019.11.11 is Poland's National Independence Day (National Day), "Narodowe Święto Niepodległości" in Polish language.
我们把时钟重新拨回到1918年11月11日。在1918年11月11日即第一次世界大战结束的那一天,在约瑟夫·毕苏斯基(Józef Pilsudski)将军的指挥下,波兰也获得了独立。这是波兰经历了123年的被普鲁士、奥地利和俄罗斯的分割后重新出现在世界上。因此每年的11月11日波兰独立日正是为了纪念波兰国家的重新独立和重建。
Let's trace back the time to November 11th, 1918. On 11 November 1918, the day that World War I ended, under the command of General Józef Pilsudski, Poland gained independence. After 123 years prior to 1918 partitioned under the rule of Prussia, Austria, and Russia, Poland was granted its independence. Therefore, each year November 11th of the Polish Independence Day is to commemorate the re-independence and re-establishment of the state of Poland.
值得一提的是,当时应前苏联斯大林的要求,作为公共节日的波兰独立日在1939年至1989年期间曾被取消。
It is worth mentioning that at the request of Stalin, the former Soviet Union, the Polish Independence Day as a public holiday was abolished between 1939 and 1989.
四.最悲哀的节日
11.11是第一次世界大战结束的日子,这一天也成为参加过两次世界大战的几个国家纪念战争的节日,悼念在战争中阵亡的将士。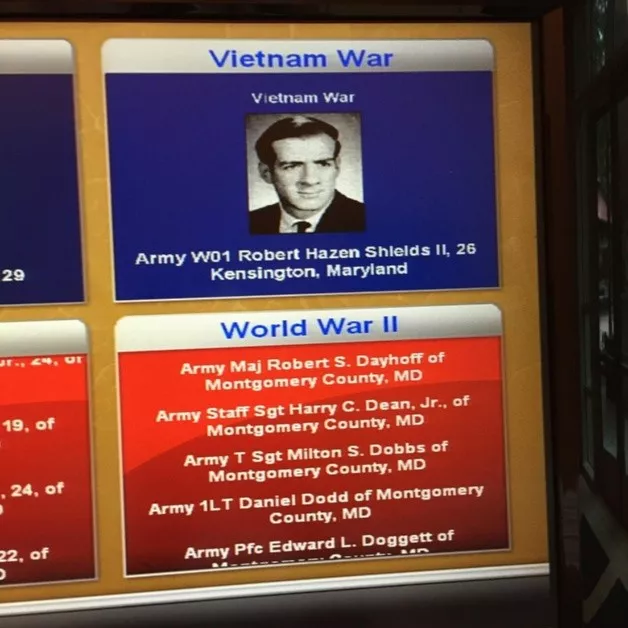 IV. The saddest holiday
11.11 marked the end of the First World War. It also became a memorial festival for wars in several countries that participated in the two world wars, mourning the soldiers who died in the wars.
在美国,这一天叫做退伍军人节或老兵节
在英国、加拿大和澳大利亚称为国殇纪念日
在法国、新西兰及英联邦国家称为停战纪念日
在比利时称为第一次世界大战停战纪念日(Armistice)
在日本称为国民哀悼日
In the United States, this day is called the Veterans Day
in the United Kingdom, Canada and Australia, it is called the National Remembrance Day
In France, New Zealand and Commonwealth countries, it is called the Armistice Day
In Belgium, it is known as Armistice of the World War I
In Japan, it is known as the National Day of Mourning
五.最传统节日
农历十月十五是中国的民间传统节日"下元节",亦称"下元日"、"下元"。今年的农历十月十五正是阳历(公历)的11月11日。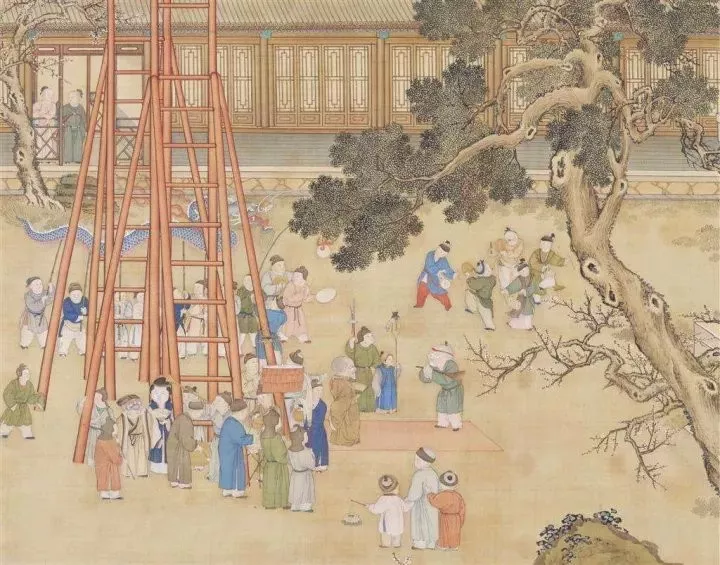 V. The Most Traditional Festival
The 15th day of the lunar calendar is the Chinese folk traditional festival "Xia Yuan Festival", also known as "the Lower Yuan Day". This year's lunar calendar October 15 is November 11th of the Gregorian calendar.
下元节是地地道道的道教节日。不过,由于道教在中国的日衰,下元节也逐渐被人们所遗忘,成为最传统也是最难复兴的古老的节日。
The Xia Yuan Festival is an authentic Taoist festival. However, due to the decline of Taoism in China, Xia Yuan Festival has gradually been forgotten by people, becoming an ancient festival which is the most traditional but also most difficult to revive.
六.最娱乐的节日
11.11在中国也叫做双十一。因为11.11像是四个木棍,就像是单身汉(光棍)一样,所以在中国的校园里便产生了这个娱乐性的节日,称为"光棍节"。不过,在 11.11年轻人虽然很兴奋也为自己是单身一族而骄傲,但在心里他们还是希望下一年他们不再庆祝这个节日,因为他们还是希望尽快"脱单",成立自己的家庭。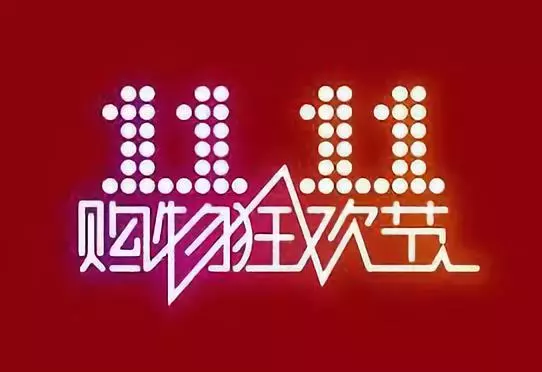 VI. Most Entertaining Festival
11.11 is also called Double Eleven in China. Because 11.11 is like four wooden sticks, just like bachelors (single bachelors), this entertaining festival is called "Single Day" on the Chinese campus. However, on 11.11 young people are very excited and proud of being single, but in their minds they still hope that they will no longer celebrate this festivalthe next year, because they still hope to "dismiss from being sigle" as soon as possible and own their own families.
七.最疯狂的节日
11.11在中国也叫做"剁手节",从这个节日的名称就可以想象这个节日是多么地疯狂。



VII. The Craziest Festival

11.11 is also called "hands-on (hands-chopping) festival" in China. By the name of this festival, you can imagine how crazy this festival is.

 

由于11.11是中国单身青年的娱乐节日,他们会在这个节日疯狂地买、买、买,还有商家的惊人的打折促销,所以引发了全民的购物狂热,成为购物的狂欢节。由于这种购物狂热是在网上进行(例如在阿里巴巴、淘宝、京东、天猫Tmall等网站),所以很快也漫延到世界各地,席卷全球。

 

Since 11.11 is an entertainment festival for the single young in China, and they will buy, buy, and buy on the day, and with sellers' amazing sales promotions at this festival, a shopping craze for all the people of the country is triggered and become a carnival for shopping. Because this kind of shopping craze is carried out online (for example, on Alibaba, Taobao, Jingdong, Tmall, etc.), it has spread globally to all over the world.

 

可是,这个购物狂欢节之后,人们发现他们的消费严重超支,非常后悔,恨不得把自己的手剁掉,这样就不会疯狂购买了。于是这个购物狂欢节有有了一个新的名字"剁手节"。

 

However, after this shopping carnival, people find that their consumption was seriously overrun, and they regret it, so much so that they even wish to get rid of their hands, thus they would not be so crazy to buy. Thus this shopping carnival has a new name "hands-on festival".

 

(注:更多与在剁手节购物有关的词语) 

(Note: More words related to shopping at Hand-on Festival)

 

购ɡòu物wù狂kuánɡshopaholic

买mǎi一yì送sònɡ一yìBOGO= Buy One Get one

免miǎn费fèi送sònɡ货huò Free shipping

很hěn划huá算suànThat's a steal/a great deal!

宰zǎi人rénrip off

二èr手shǒu旧jiù货huòcome-up/second hand/used

二èr手shǒu店diàn铺pùthrift shop

随suí便biàn看kàn看kānjust browse/just have a look

信xìn用yònɡ卡kǎ credit card


借jiè记jì卡kǎdebit


盗dào刷shuā信xìn用yònɡ卡kǎ  credit card abuses/steal one's credit card


包bāo邮yóufree shipping


退tuì货huòreturn


退tuì款kuǎnrefund


要yāo求qiú退tuì款kuǎn ask for a refund


差chā评pínɡnegative comment 


实shí体tǐ店diàn bricks-and-mortar shops/ physical shops/ high street stores


网wǎnɡ上shànɡ商shānɡ城chénɡ online shop/online shopping mall


电diàn子zǐ商shānɡ务wùe-commerce/ e-business


电diàn商shānɡe-tailors


实shí体tǐ零línɡ售shòu商shānɡbricks-and-mortar / physical retailors


预yù售shòuPre-sale


售shòu后hòu服fú务wù after-sale service


网wǎnɡ购ɡòu火huǒ爆bàoonline shopping boom


畅chànɡ销xiāo best seller


售shòu罄qìnɡsold out


物wù流liú与yǔ仓cānɡ储chǔlogistics and inventory/logistics and  warehousing


快kuài递dì公ɡōnɡ司sī express company/ parcel delivery company


快kuài递dì员yuán parcel people  / courier


送sònɡ货huò  (free) shipping;shipment /delivery


零línɡ售shòu额é retail sales


网wǎnɡ购ɡòu者zhě online shoppers/e-shoppers


下xià单dānplace an order 


单dān身shēn、光ɡuānɡ棍ɡùnsingleton/bachelor


互hù联lián网wǎnɡ普pǔ及jí率lǜInternet penetration rate


支zhī付fù宝bǎo充chōnɡ值zhíTop up money to your Alipay account


七qī天tiān无wú理lǐ由yóu退tuì货huò 7 Days Return


网wǎnɡ民mín数shù量liànɡinternet population


网wǎnɡ民mínnetizen/internet users


写xiě评pínɡ论lùnpost product reviews online


秒miǎo杀shā/限xiàn时shí抢qiǎnɡ购ɡòu flash sale/lightening deals


顾ɡù客kè评pínɡ论lùncustomer reviews


企qǐ业yè对duì消xiāo费fèi者zhě的de电diàn子zǐ商shānɡ务wù模mó式shì  B2C

  
红hónɡ包bāo、优yōu惠huì券quànRed envelopes & Coupons


营yínɡ销xiāo策cè略luè marketing strategy


占zhàn据jù更ɡènɡ大dà网wǎnɡ络luò市shì场chǎnɡ份fèn额é occupy a larger portion of the online retail market/ win market share


第dì三sān方fānɡ支zhī付fù平pínɡ台tái third party payment platform    山shān寨zhàiRip-offs/Knock-offs/Copycats/Fakes


加jiā入rù购ɡòu物wù车chē add to cart


买mǎi到dào便biàn宜yí货huò/得dé到dào最zuì实shí惠huì的de价jià格ɡégrab a bargain/get the best deals


团tuán购ɡòu group-buying


现xiàn金jīn券quàn/抵dǐ金jīn券quàn  rebate coupon


打dǎ折zhé券quàndiscount coupon


网wǎnɡ上shànɡ纠jiū纷fēn online dispute


评pínɡ分fēnRating n./rate v.

 

未完待续 To be continued

 

学习汉语的课堂;了解中国的窗口

A Classroom for Chinese Learning;

A Window for Knowing China